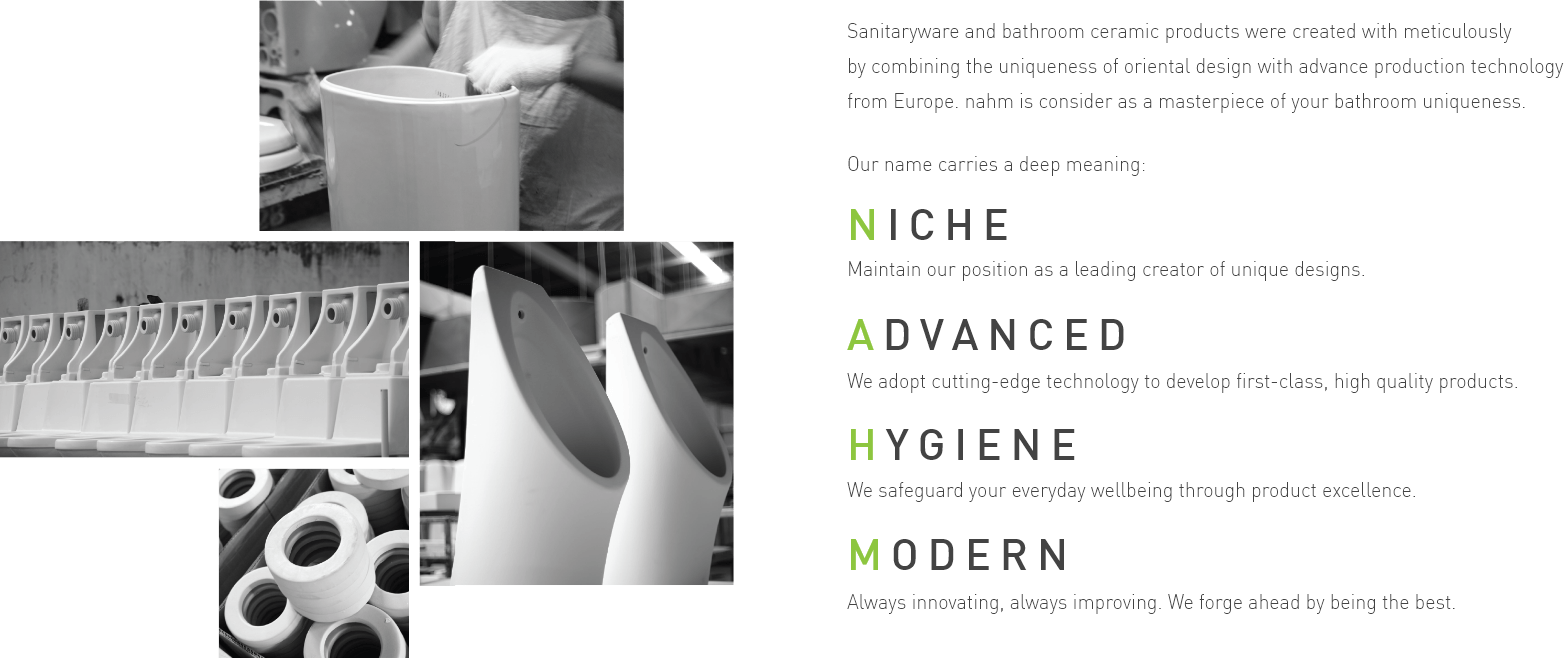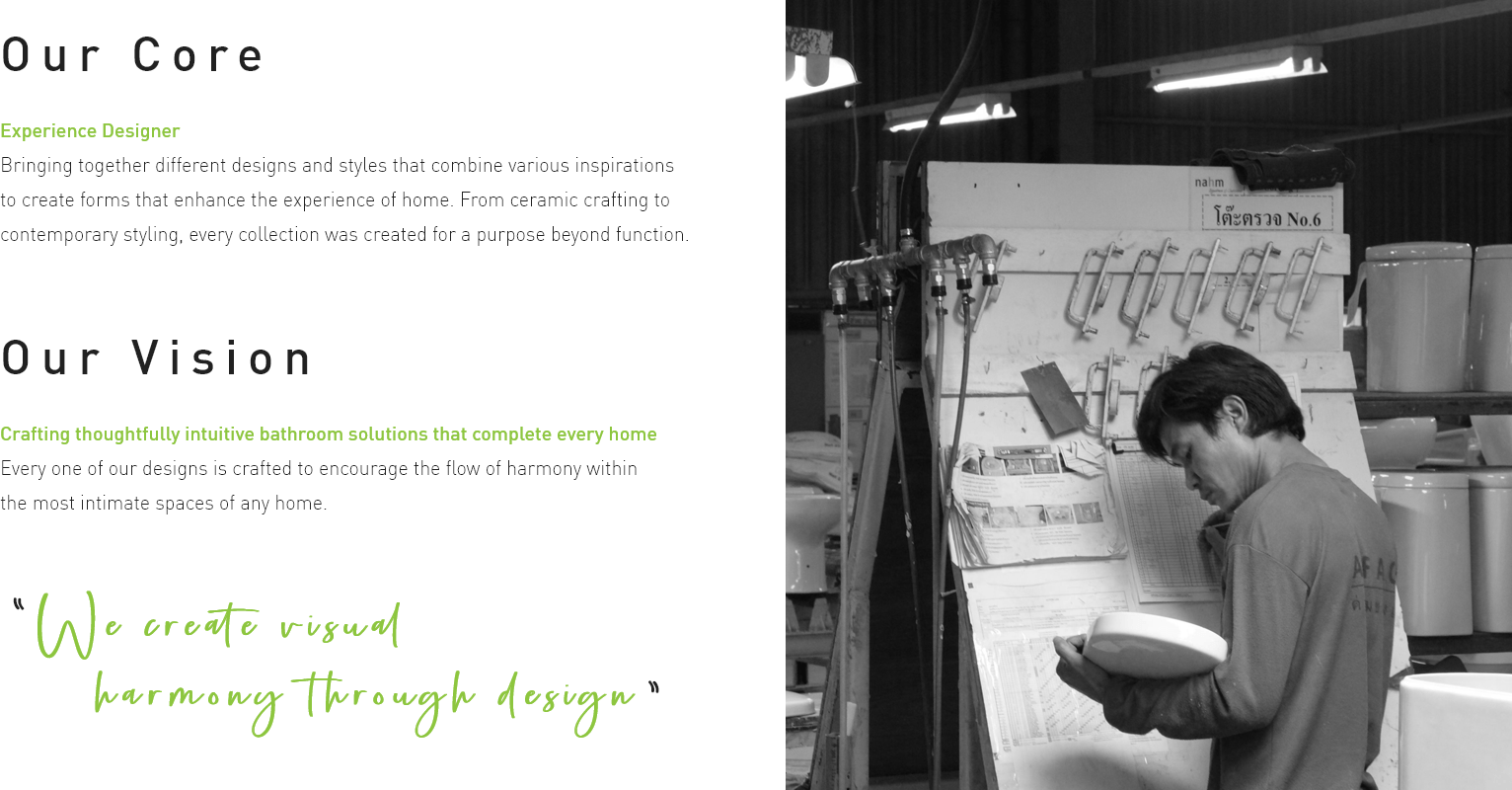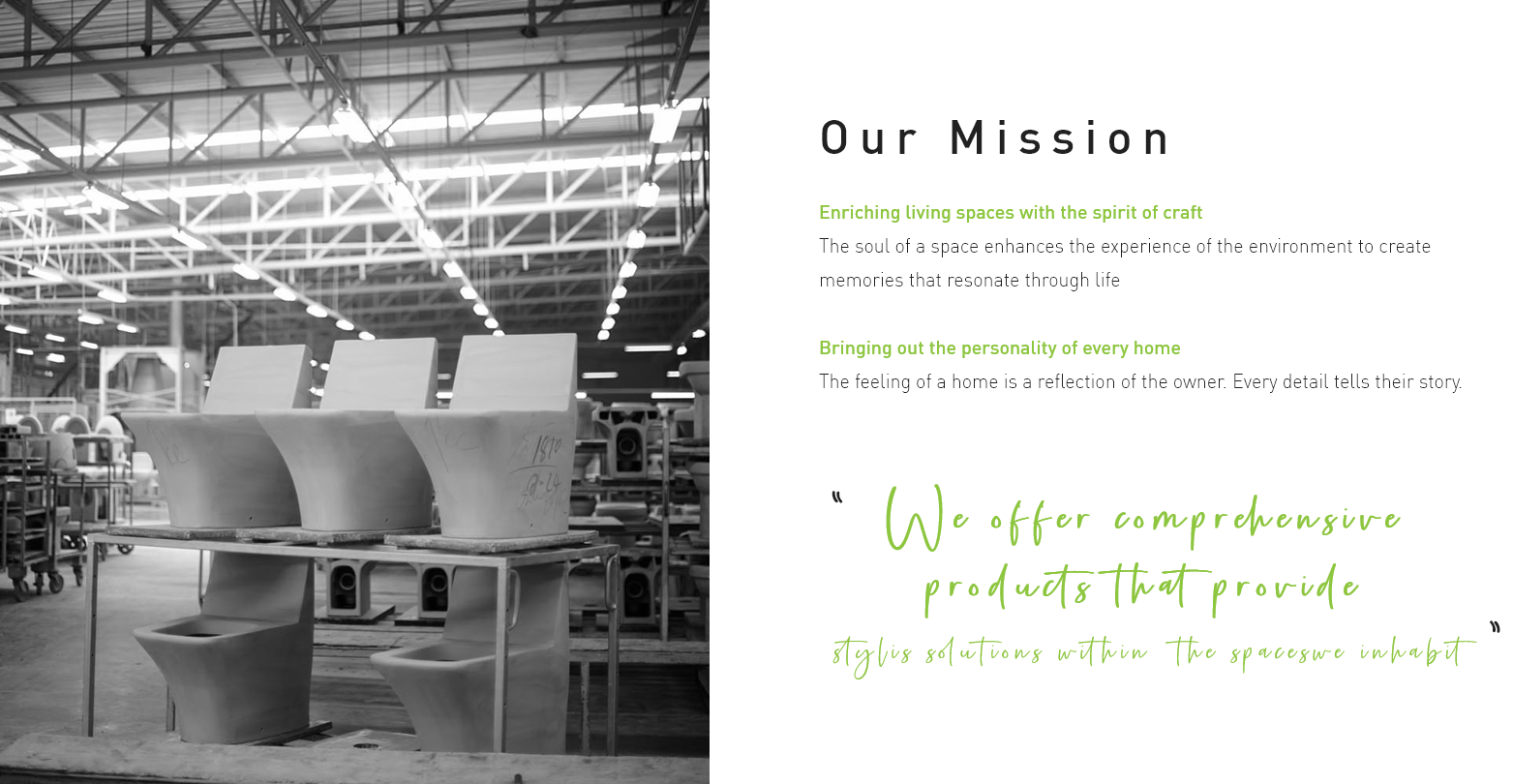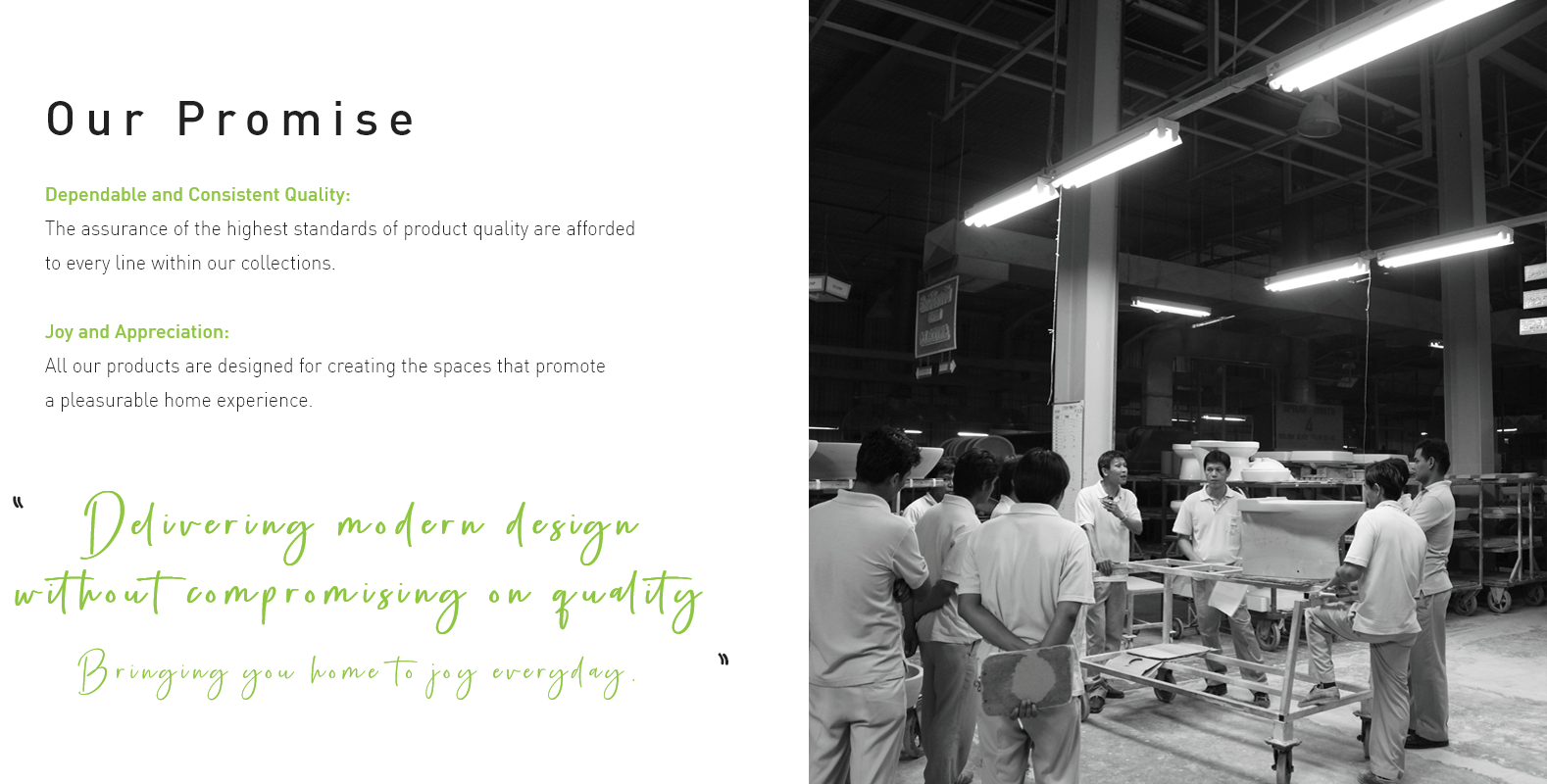 OUR STORY
Having grown from humble beginnings in Saraburi, Thailand, nahm has built a reputation on bringing joy into living spaces. Through the evolution of handcrafted techniques, the passion behind traditional Thai ceramics has nurtured a greater appreciation for meaningful craft within the global market. Creating from the heart and designing from the mind are the cornerstones of nahm's philosophy.
Drawing on 270 years of tradition from Villeroy & Boch AG, the heritage of ceramic crafting and European artistry have been seamlessly infused into nahm's contemporary style. Combined with
modern innovations and systems developed with in-house techniques, nahm creates a statement of design without compromising on the highest standards of hygiene. From Asia to the global stage, nahm delivers a range of bathroom lifestyle solutions that fit any home.
The craft of nahm is expressed through the beauty of form and experienced by the measure of touch. The story is told in the homes and through the lives of others.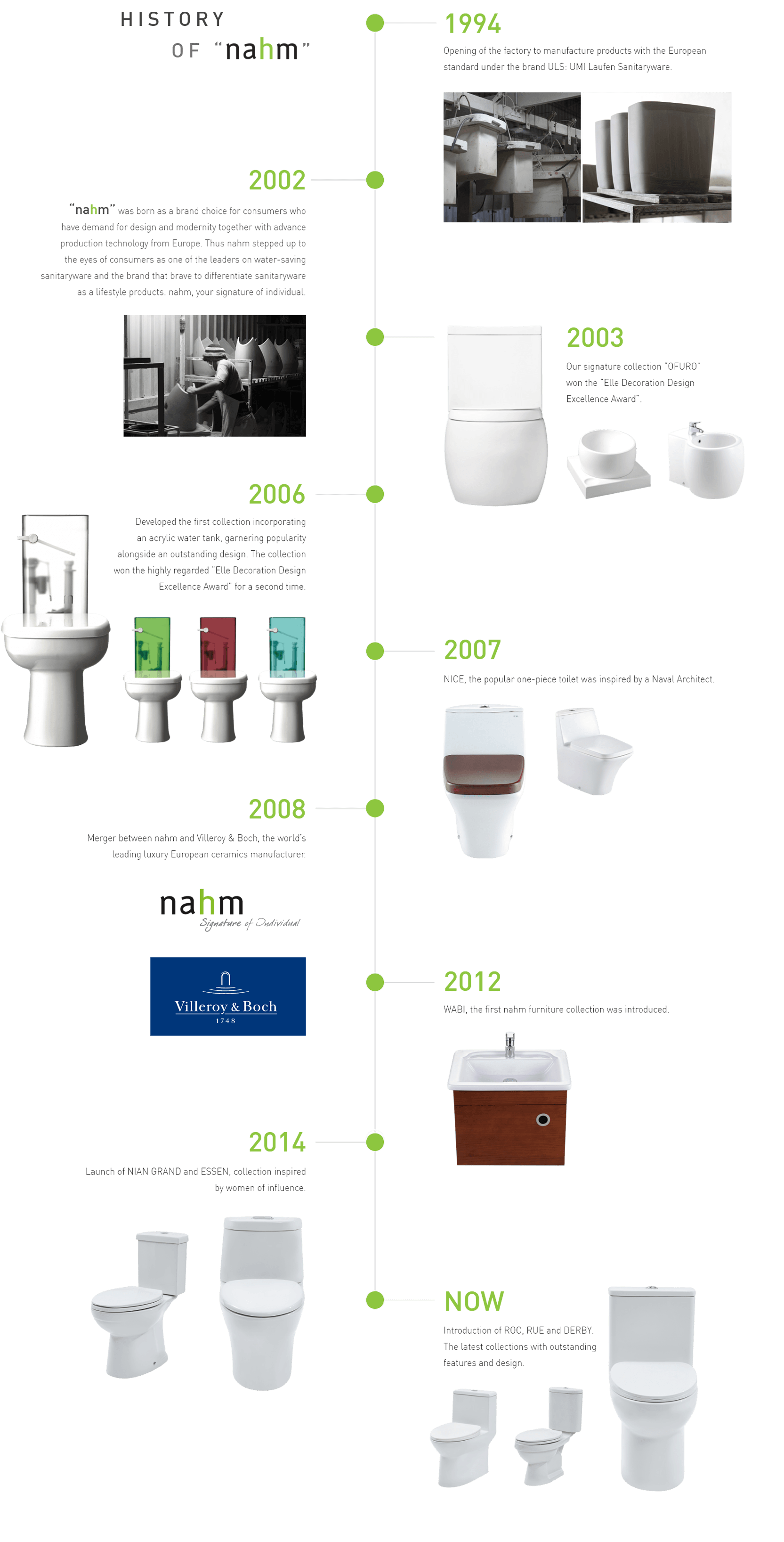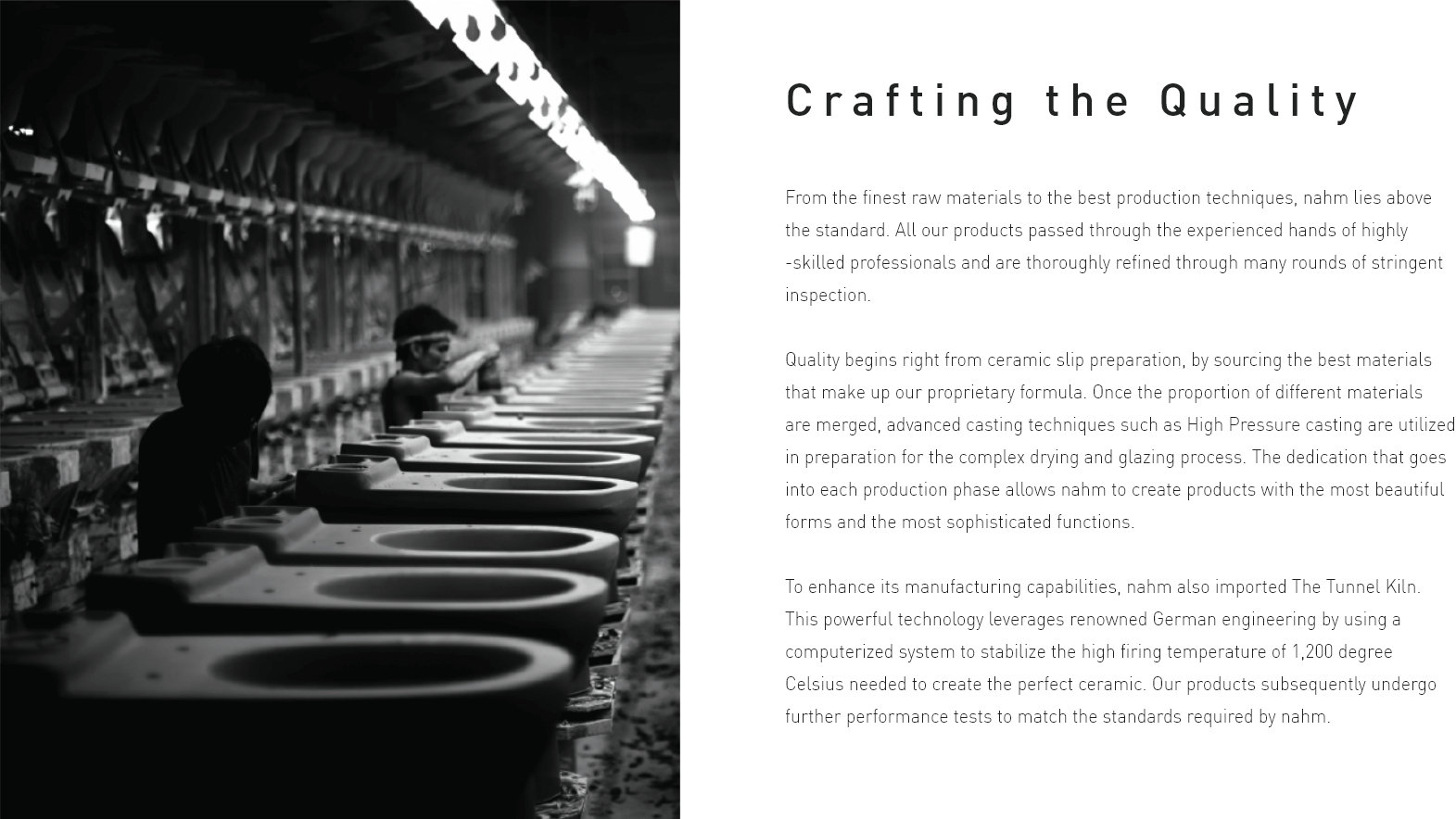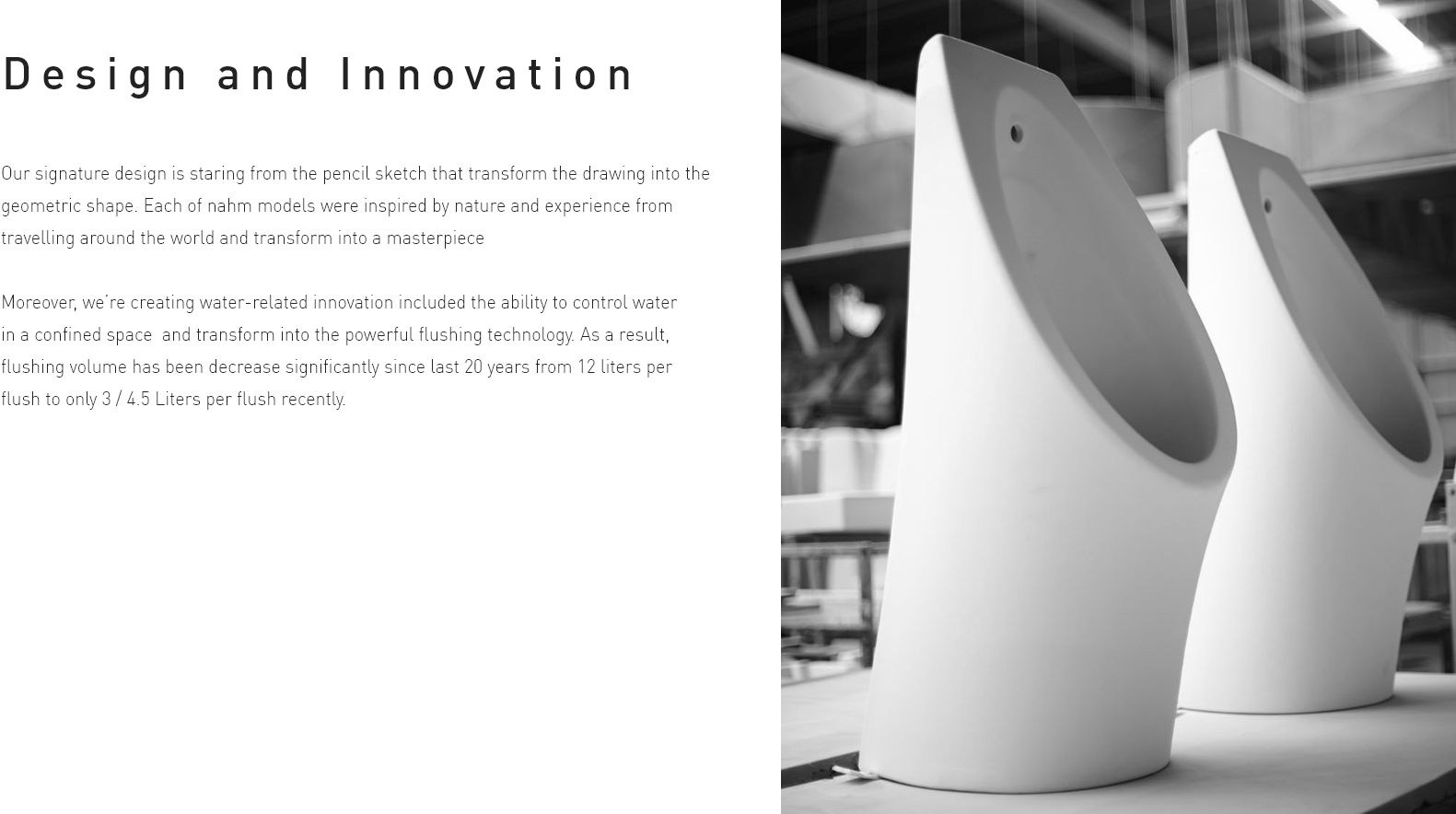 nahm's Latest Innovations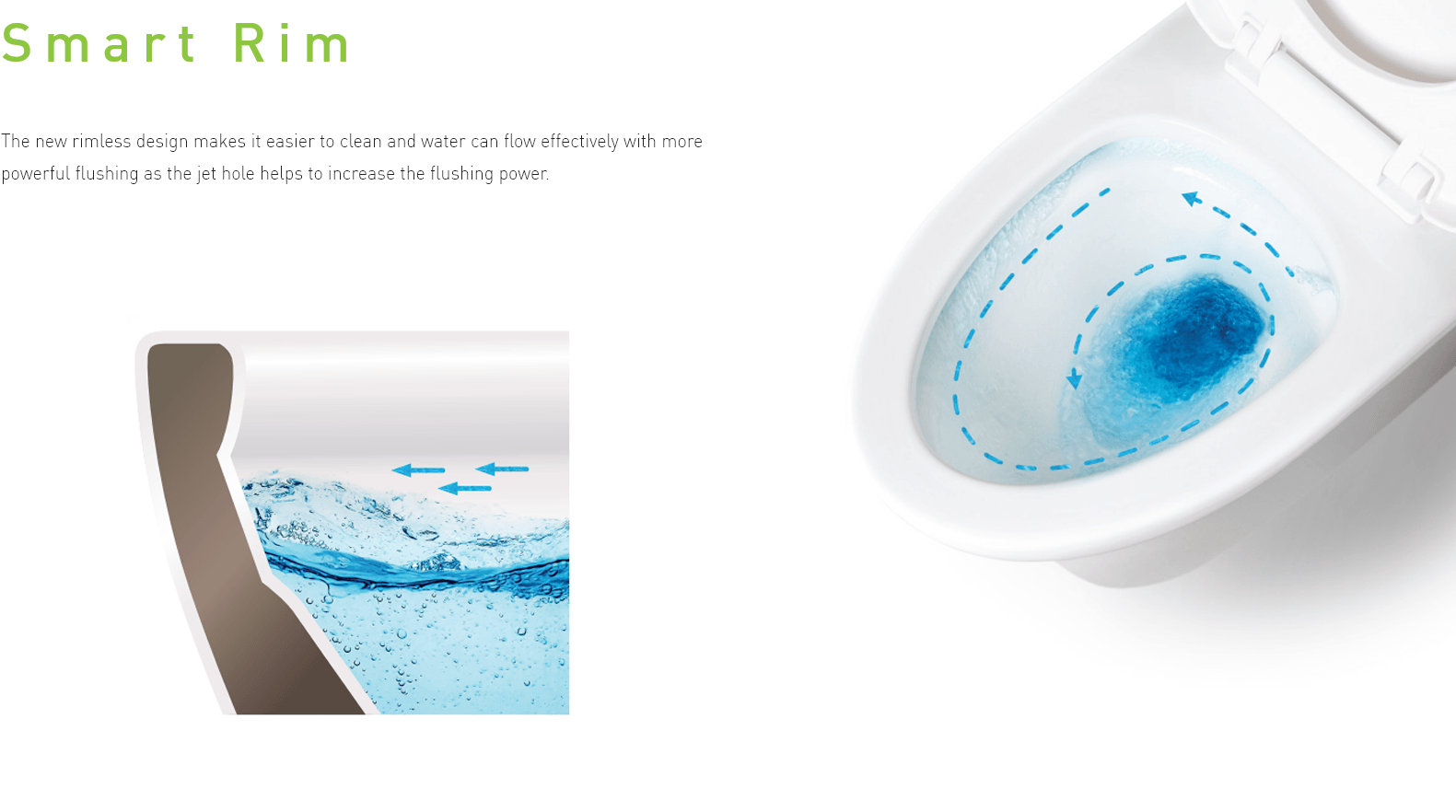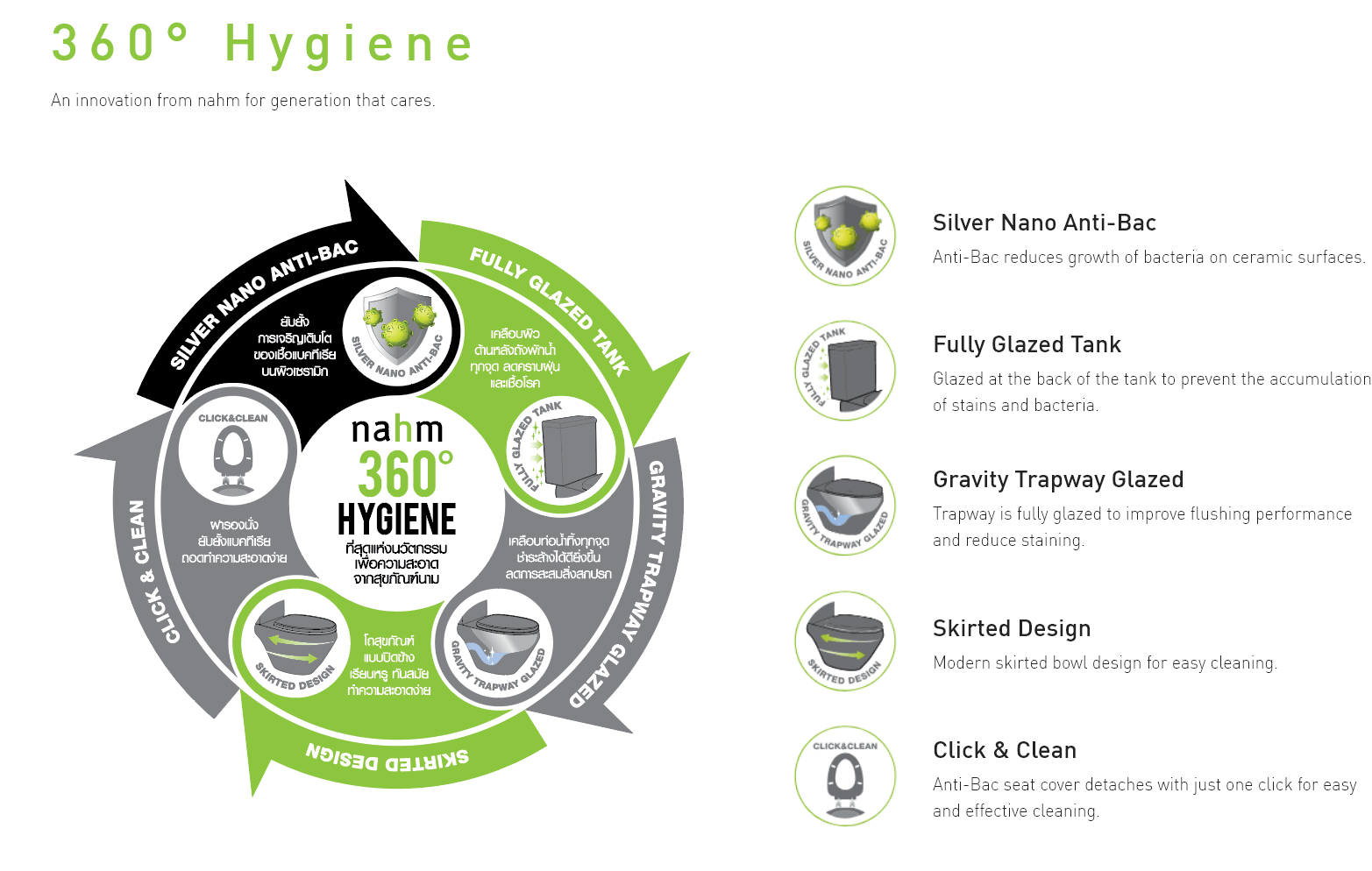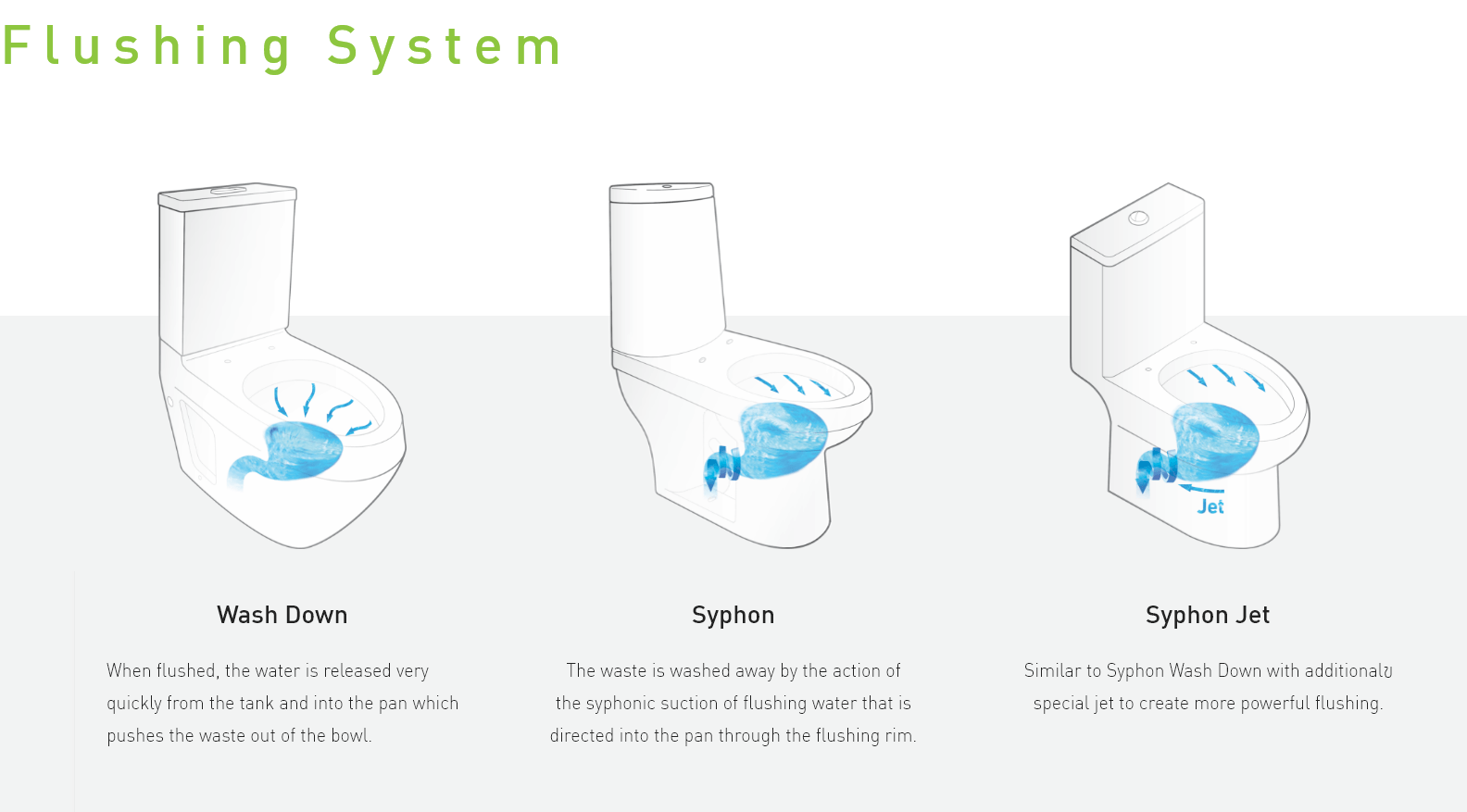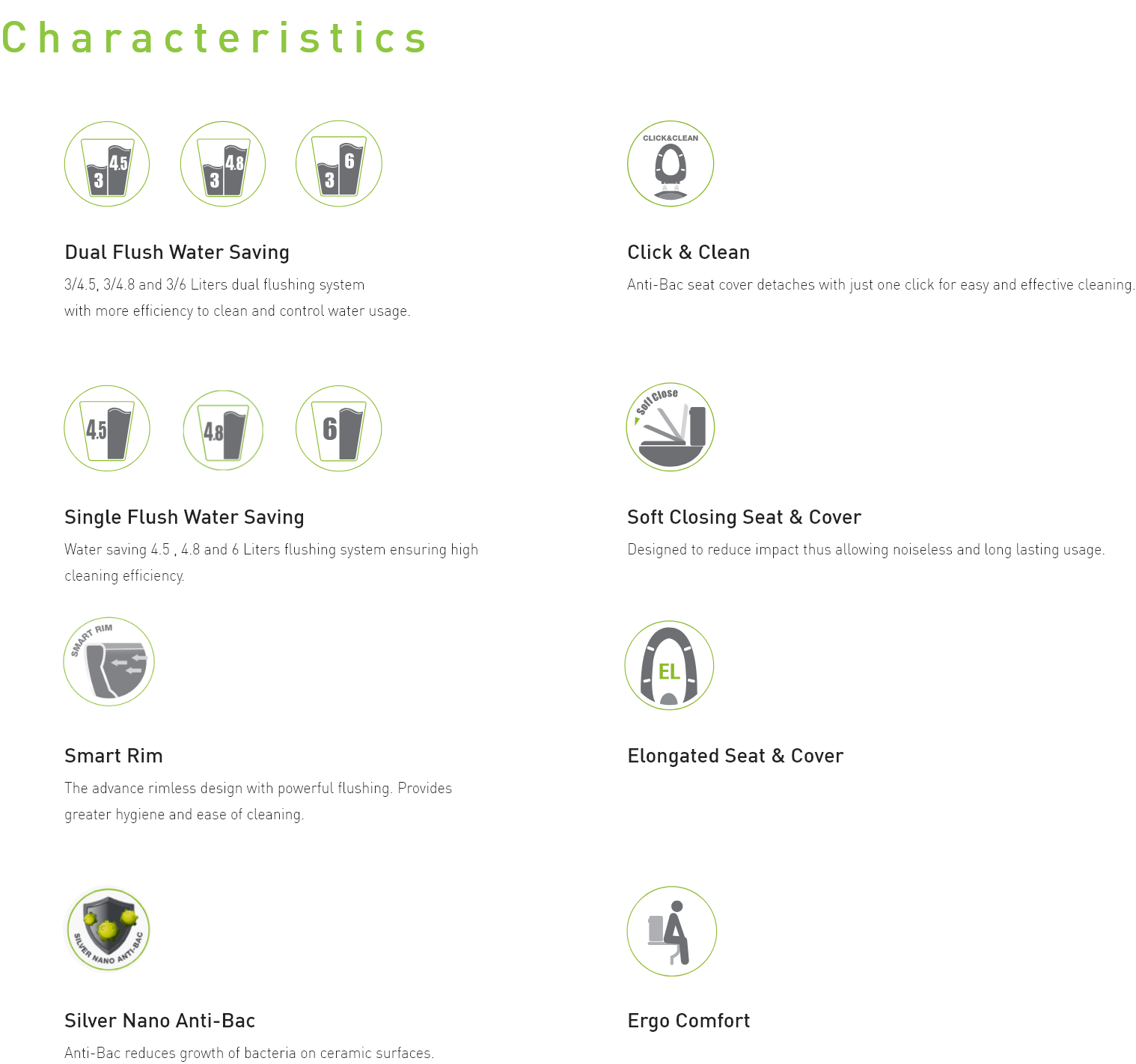 Award & Certificate
Awards of pride to reflect our signature design and our international production quality.
From Thailand and around the world, nahm meets the industry standards of quality certification.